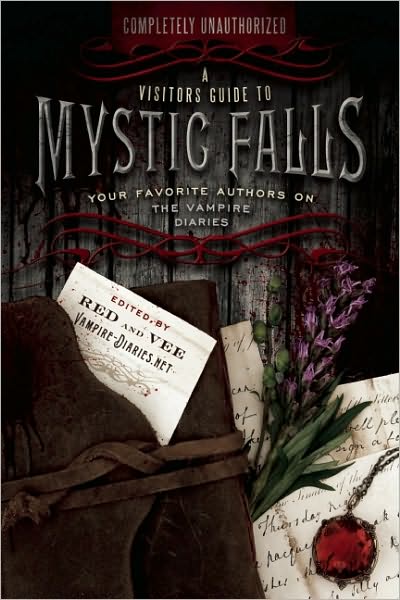 Source: Publisher


Vampires are hot right now, especially among teens, and The Vampire Diaries in a few short episodes became the CW's most-watched show.

The Vampire Diaries brings together today's best YA writers of the supernatural to talk about the show's first season: the characters, the storyline, the magic, the town. From a history of the Salem's witches from whom Bonnie is descended to family therapy for brothers Stefan and Damon, the anthology is guaranteed to keep Vampire Diaries viewers entertained—and make them see Mystic Falls, and the rest of the show, in a whole new way.

And the webmasters of Vampire-Diaries.net, a popular fansite for both the books and show, also provide a primer on what viewers should know before picking up the books.
If you know me, you know that I absolutly LOVE the Vampire Diaries. And when I found about about this book, I couldn't wait to get my hands on it. It's the perfect book and gift for any Vampire Diaries fan. I loved it how so many authors teamed up and expressed their love for the show and delved into it and I've been waiting for something like this for a long time.
I absolutly love the cover of this. I mean it can't get better than having pages from diaries, and vervain on the cover. That to me screams out Vampire Diaries. I don't know how more I can express my love for this book! Go out and buy it if you're a fan of the show. It won't disappoint.
♥♥♥♥♥
-Ana